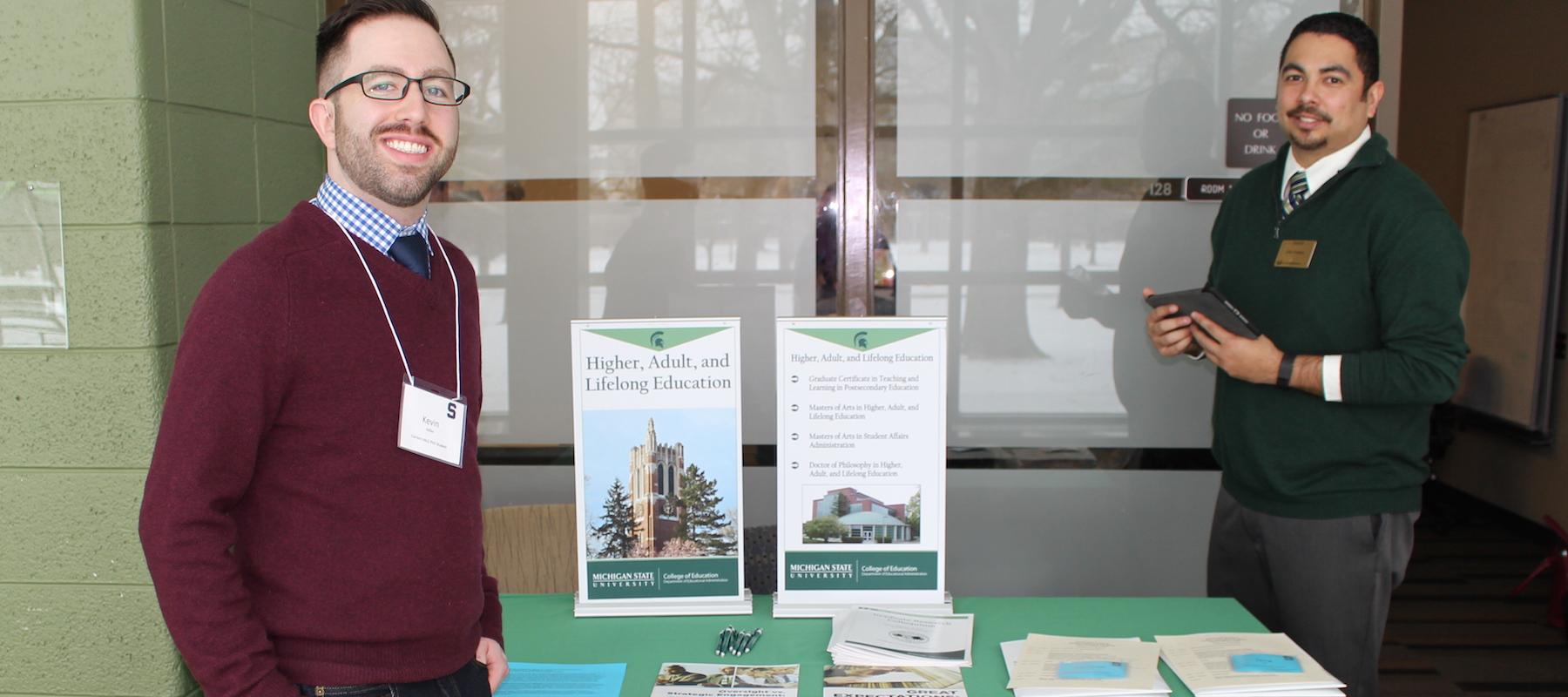 stories
Graduate Research Colloquium 2017
GRC 2017 took place on February 11th, featuring over 30 presentations by current HALE master's and doctoral students.
The Department of Educational Administration annually hosts the Graduate Research Colloquium (GRC). The GRC features research projects and scholarly activity conducted by current students in the Higher, Adult, and Lifelong Education Ph.D., M.A., and Student Affairs Administration Master's programs.
Join us for the 2017 Graduate Research Colloquium- all are welcome!



Saturday, February 11
8:30 AM - 1:30 PM
Erickson Hall
As a community of scholars, the GRC provides an opportunity for students to gather to present their research projects and highlights from their academic and professional development. The GRC also provides an opportunity for newly admitted students to meet with current students and faculty.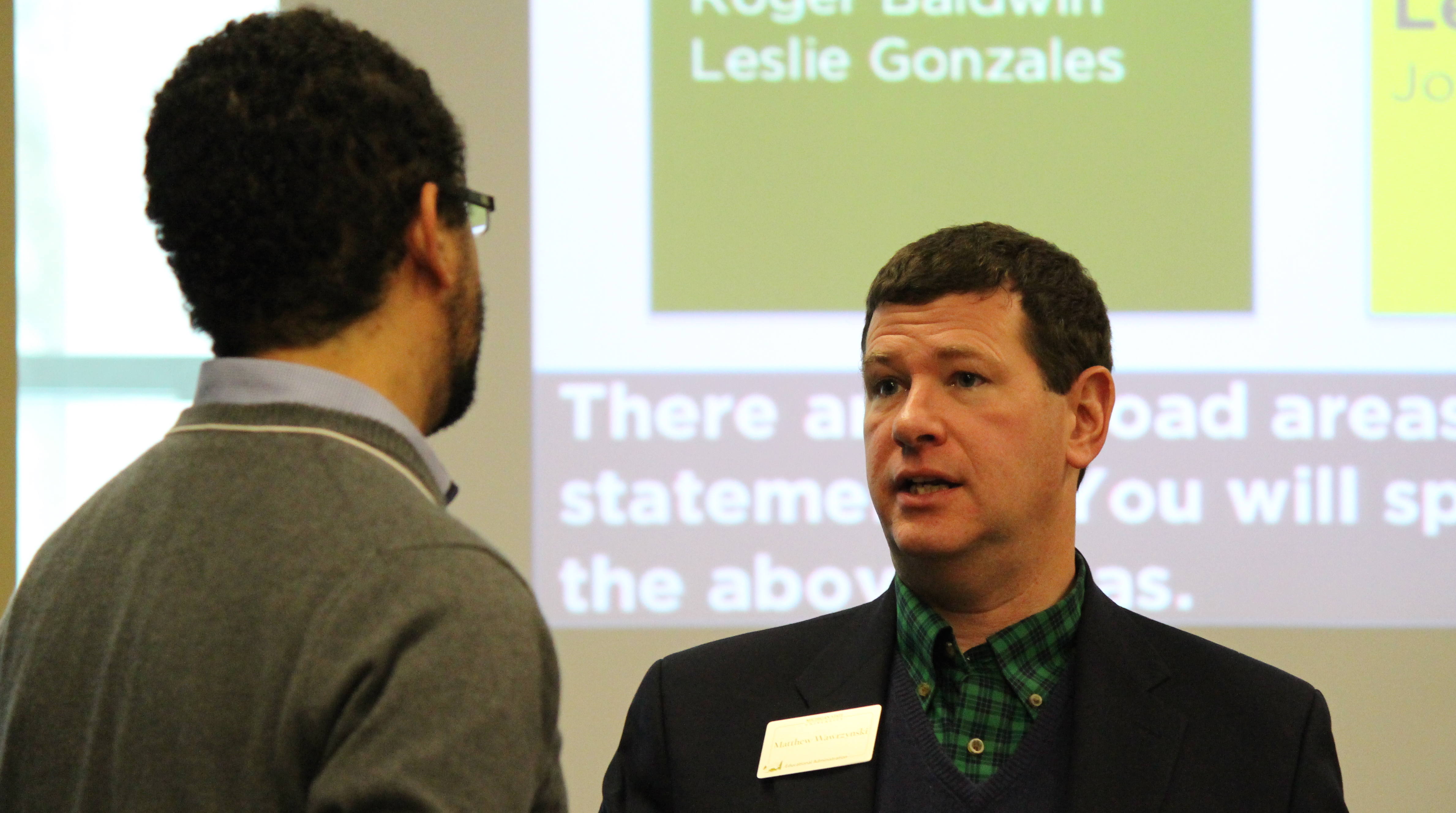 The 2017 GRC program features presentations on an array of topics and themes, including:
Teaching & learning,
International experiences & perspectives,
Student advising, support, & advocacy,
Organizational perspectives,
LGBTQI identity development,
... and more!
GRC 2017: Join us to learn more about the scholarly work and projects associated with the HALE community of scholars.

#MSUGRC2017