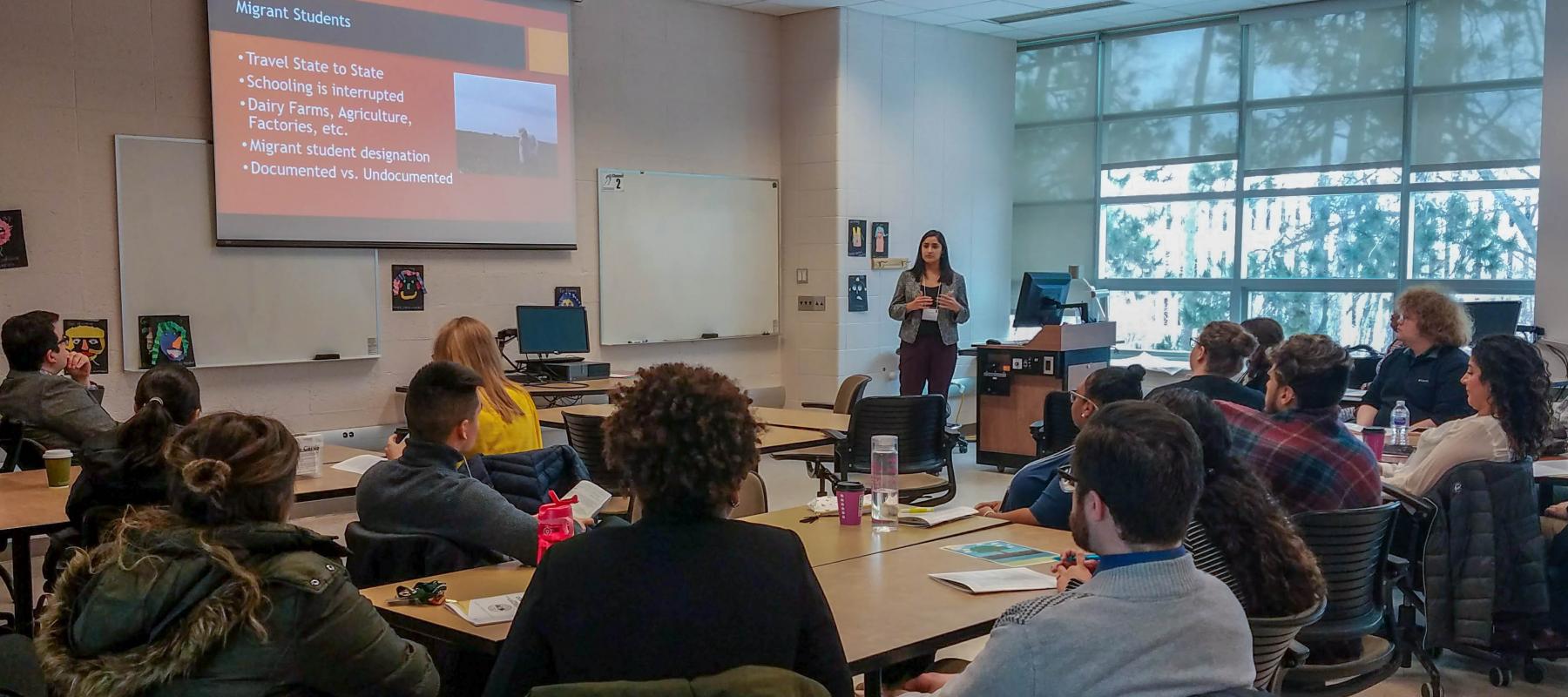 experiences
Support for Student Research
Each year, the Center for Higher and Adult Education offers financial support for graduate student research
The Center for Higher and Adult Education encourages current MSU students to present their work at scholarly and professional conferences throughout the year. For students whose work is accepted for presentation, financial support is provided on an application basis, with students eligible to receive up to one travel support award per academic year. Master's students are typically eligible for support up to $200, while doctoral students presenting research may receive up to $400. The exact amount of support provided by CHAE is dependent upon the level of expense for the particular conference a student attends.
By supporting student research and conference travel, CHAE further strengthens the development of a community of scholars who are able to later share their work back home with those in the MSU community, during brown bag lectures, the Graduate Research Colloquium, and other annual events. Applications for research travel support are processed six times during the year: September 14, October 15, December 14, February 15, April 15, and June 3.
Applications are available
here
.