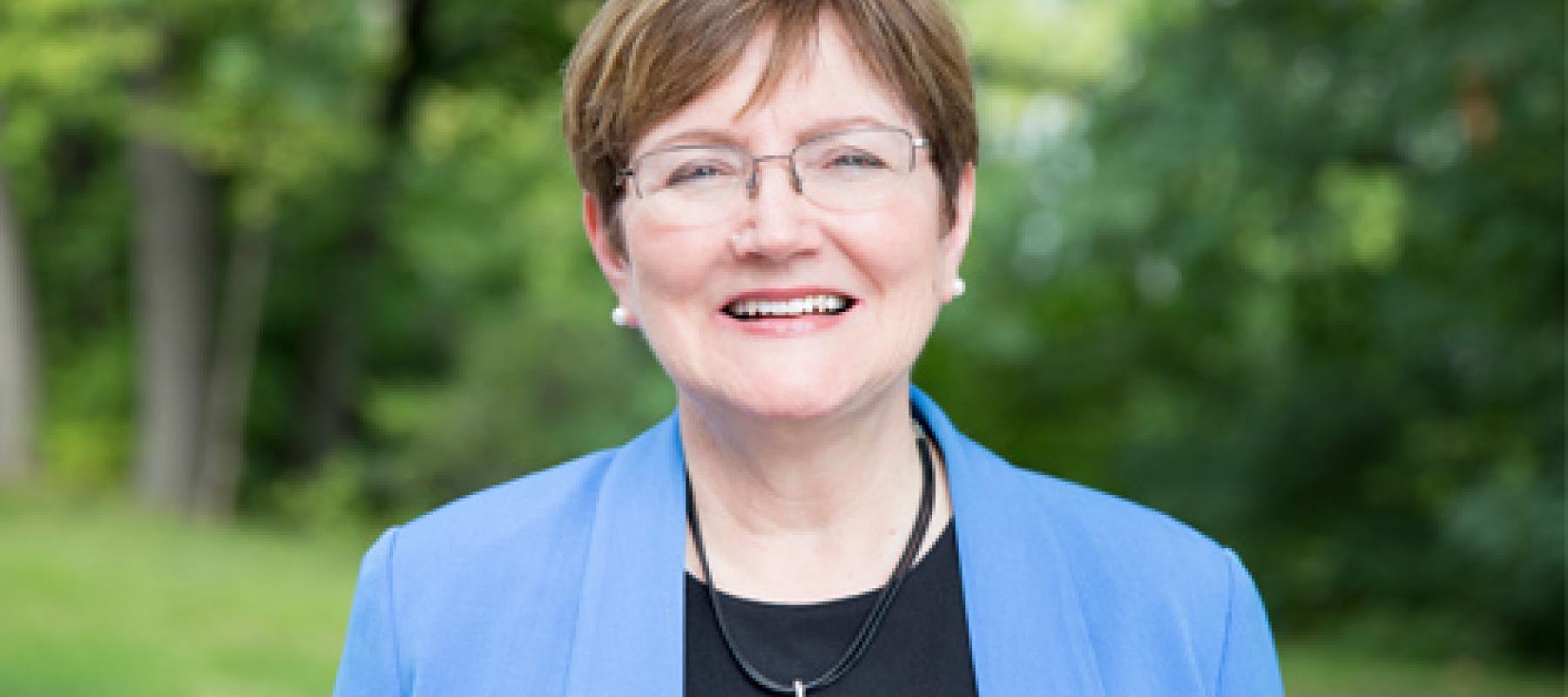 stories
Ann Austin Receives $2.7M in NSF Grants for STEM Education
Dr. Ann Austin receives $2.7M in NSF grant to Improve Undergraduate STEM Education
Dr. Ann Austin has received three grants totaling $2.7 million from the National Science Foundation to study how reforms to institutional policies and practices, along with teaching and curriculum, can be leveraged to help undergraduates succeed in science, technology, engineering and mathematics, or STEM. Demand for STEM knowledge in today's workplace continues growing.
Austin has also been selected to co-chair a new multi-year initiative of the National Academies of Sciences, Engineering and Medicine focused on systemic approaches to improving undergraduate STEM education.
Austin will break new ground by exploring how universities improve STEM education when they work together. An example of these networks is the Association of American Universities' Undergraduate STEM Initiative, which has led to improved learning outcomes, especially in the introductory STEM courses, at its member institutions, including MSU.
Austin and Susan Singer, provost of Rollins College and former director of the Division of Undergraduate Education at NSF, will use a four-year $1.8 million NSF grant to study six other networks representing different types of institutions and approaches to change.
One of the networks they'll study is the Center for the Integration of Research, Teaching and Learning, or CIRTL, a collection of 41 universities that focus on how they prepare STEM doctoral students to be exceptional instructors and researchers. Another, the Bay View Alliance, is a network of nine research universities in the U.S. and Canada that foster cultural change in STEM departments to improve teaching.
With the second grant, Austin is working with three Bay View Alliance universities to focus on how they change one important component of STEM education: how teaching is evaluated and rewarded.
Austin will create case studies from the institutions—University of Massachusetts, Amherst; University of Colorado, Boulder; and University of Kansas—exploring how new approaches and a shared vision for using multiple sources of information (beyond student surveys) are tied to good teaching practices—teaching practices that are known to support student learning. The project is funded by a five-year, $690,000 grant.
Austin's role as lead researcher for CIRTL also will continue as the network expands and focuses on preparing future STEM faculty members specifically for improving undergraduate education. MSU is one of three universities that founded this long-standing project in 2003. The latest grant includes $220,000 for Austin's research, which will among other questions assess the long-range impact of participating in the project for the universities.
This story originally appeared on MSU College of Education