Series' and Colloquiums
/
Events
-
Conducting Literature Reviews: A Panel Discussion
This discussion is part of the EAD Professional Development Series, brought to you by the support of the Department of Educational Administration
Dr. Matt Wawrzyski, Dr. Roger Baldwin, Sara Miller (HALE library liaison), and Dr. Terah Venzant Chambers will discuss how to conduct and write literature reviews for educational research projects.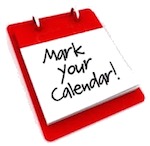 Join us!
Tuesday, April 11th from 12 - 2 pm
252 Erickson Hall
For more information, contact Sarah Fitzgerald (fitzge81@msu.edu) or Abubakar Idris (abubaka4@msu.edu).