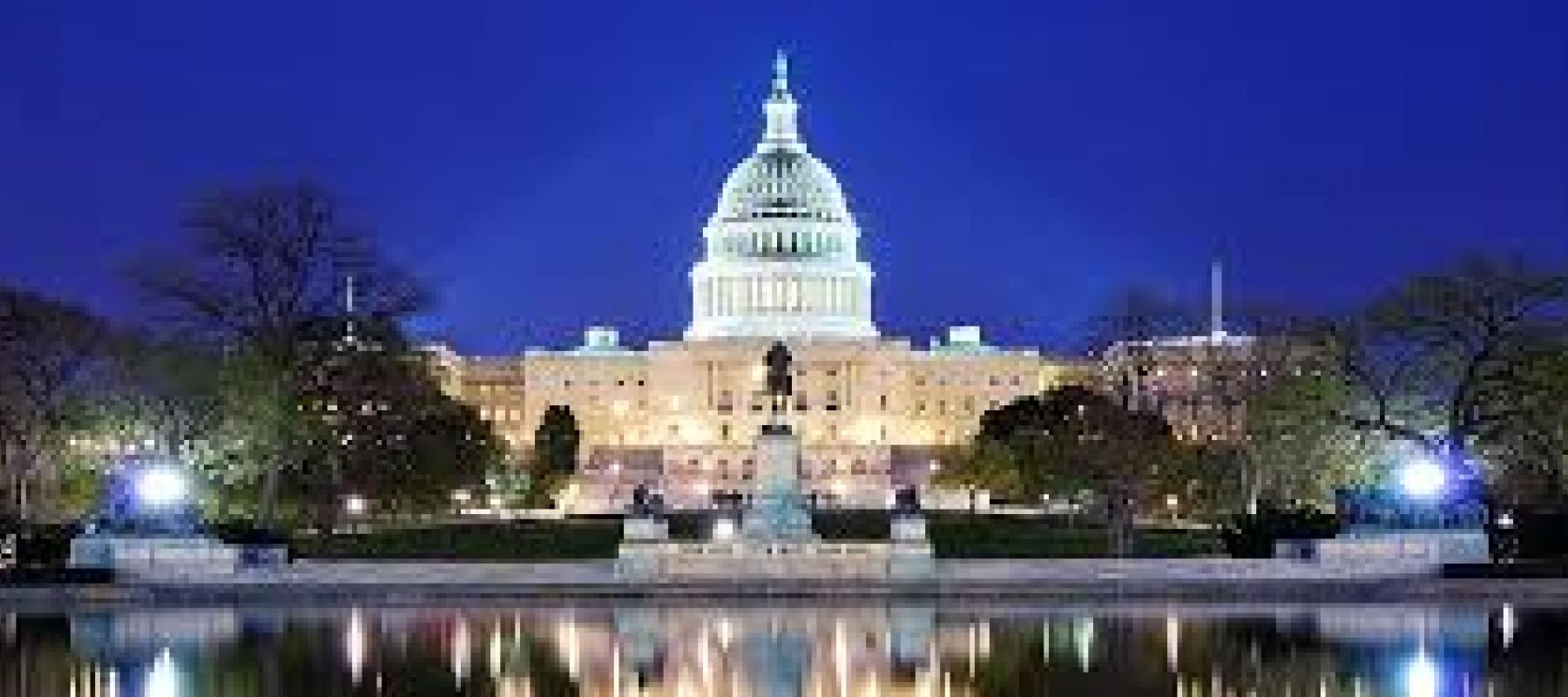 experiences
Washington, DC Policy Trip
The Center for Higher and Adult Education annually sponsors travel to Washington, DC for students in the capstone core course in the Higher, Adult and Lifelong Education doctoral program (EAD 967).
Providing field-based opportunities where students apply their theoretical knowledge to the "problems and context of practice" is a Higher, Adult, and Lifelong Education (HALE) doctoral program objective. Each fall, the Center for Higher and Adult Education provides support to a cohort of second-year HALE PhD students to learn more about public policy in Washington, DC. While in DC, students meet with higher education's national advocates and discuss timely policy topics in the federal higher education policy world. The Center offers students reimbursement for their airfare to and from DC, ground transportation, hotel stay, and meals, including a group meal on the first night of the two-day trip.
Since its inception in 2008, the DC trip has been an integral part of the HALE capstone course, Policy Development and Analysis in Postsecondary Education (EAD 967). The course seeks to provide students an opportunity to apply core theories and literature underpinning current higher education issues related to organizations, students, teaching, and curriculum to higher education public policy. In addition to the opportunity to have real-time learning experiences in DC, the policy trip serves as a professional development opportunity by introducing students to a range of career possibilities in federal-level higher education policy. According to HALE PhD program graduates who now work in DC, learning about federal-level higher education policy formulation and analysis, and meeting policy makers and advocacy groups on this trip opened new career avenues for them. Others cite the trip as a "phenomenal" experience that helps bring course material to life.
The DC Policy Trip agenda comprises a series of panels on policy issues impacting higher education. Specifically, while there, students experience full days of presentations and conversations with leading national higher education organizations to discuss current legislative priorities, emerging national issues, and the role ways in which policy is influenced by the voices of higher education leaders. For example, the trips often begin with time at MSU's Washington, DC office to discuss institutional advocacy work, meetings with scholars at the American Council on Education, and time with staff from the national organizations that support and advocate on behalf of various institutional types.
Concepts practiced during this trip include:
The policy process as it operates in higher education in the U.S.;
Concepts and theoretical frameworks for understanding higher education policy;
Current policy issues being debated at the institutional, state, and federal levels; and
The role that policy analysis and research play in the policy process.