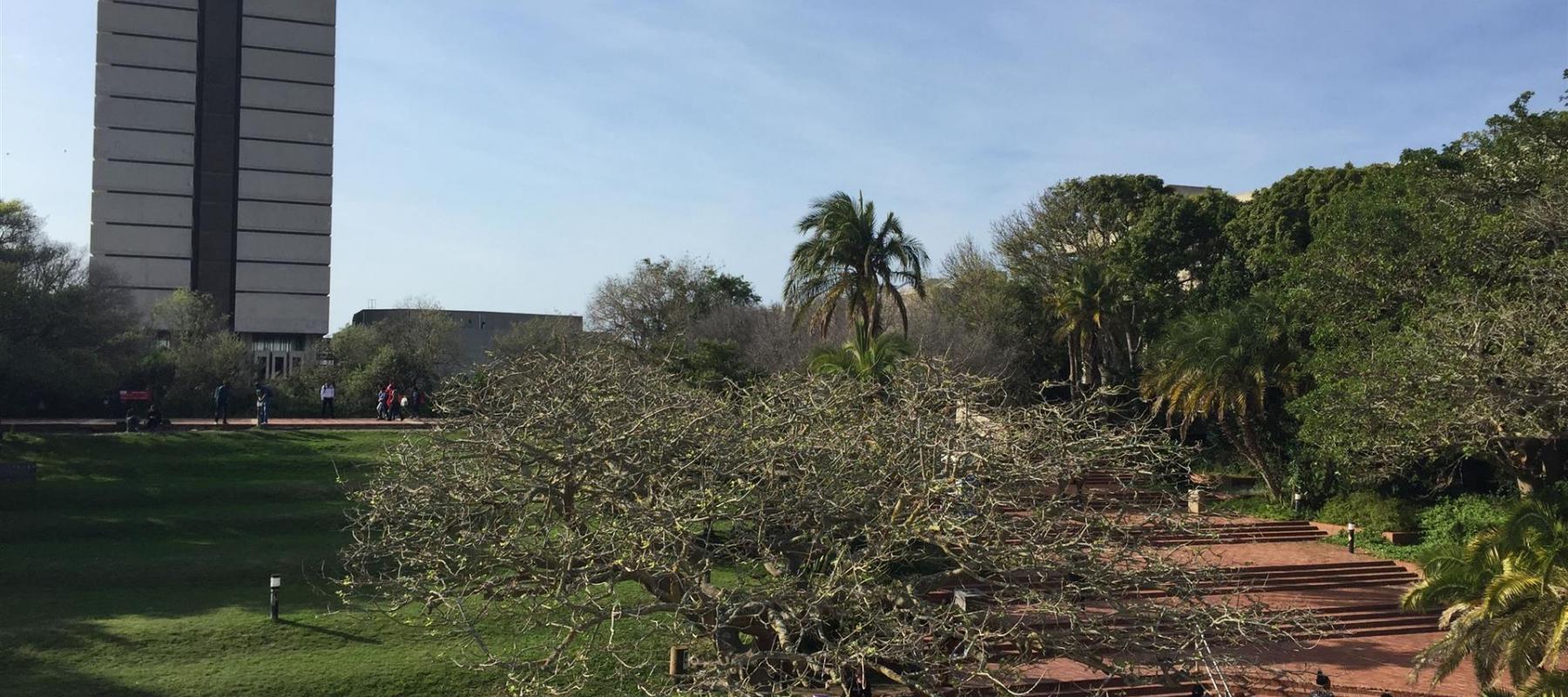 Experiences
/
Trips
South Africa 2015
On our 2015 South Africa trip, six students and two faculty facilitated professional workshops and engaged in collaborative fieldwork with partners at Nelson Mandela Metropolitan University in Port Elizabeth.
The 2015 South Africa collaborative field experience, held May 17-30, was an immersive experience consulting with colleagues at Nelson Mandela Metropolitan University (NMMU) in Port Elizabeth. Beyond the scope of a typical "study-abroad style" trip, this experience included several months of preparatory work in the preceding semester, such as readings and group discussions among the MSU student and faculty participants, as well as conversation with NMMU colleagues to discuss plans for collaborative work.
Throughout the spring semester preceding the trip, six students (three in the Student Affairs Administration Master's Program, and three in the HALE Ph.D. Program) worked to learn about South Africa's social, historical, and political contexts as spheres of influence upon the higher education system. Along with this individual and group preparation, the MSU team held several video conferences with multiple institutional leaders at NMMU in order to discuss potential topics for teaching, learning, and organizational consultations that would benefit both the NMMU colleagues and be aligned with MSU student and faculty research and practice.
The majority of the MSU team's time in South Africa was spent in Port Elizabeth on the NMMU campus delivering these collaboratively-designed consultations and workshops for various student, staff, and administrative audiences. Topics included faculty middle-level leadership, campus crisis response, making meaning of service-learning experiences, campus housing programs, and theories of student development. Because these sessions were planned collaboratively with NMMU colleagues, in response to the needs and goals identified by NMMU, they contributed to consideration of new policies and practices at the institution pertaining to faculty work and student life.
During the group's time in Port Elizabeth, additional experiences included a guided tour of the local area including the surrounding townships, a service experience at multiple pre-college educational settings, as well as a safari and a day trip to a national elephant park. These cultural excursions helped students and faculty to gather a fuller understanding of the local area. For example, on the township tour, the MSU team saw NMMU's Missionvale campus, with plans to visit for consultations later in the week. Due to political unrest at the Missionvale campus (mirroring contemporaneous nationwide protests regarding higher education funding and student aid) those later sessions were modified. This truly immersive experience gave students and faculty many things to consider, which were processed in conversation over group dinners each evening.
The group's final three days in South Africa were spent in Cape Town for additional cultural experiences, including visits to Table Mountain, Cape Point, Boulders Penguin Colony, Kirstenbosch National Botanical Garden, and the local artisan market. A highlight of the trip for many was a Cape Town morning spent in conversation with Eddie Daniels, a man who was imprisoned with Nelson Mandela at Robben Island for many years. Mr. Daniels provided an insider's look at the Robben Island Museum's artifacts and exhibits and offered hours of discussion on his experiences.